How To Order Cisco Smart Net Total Care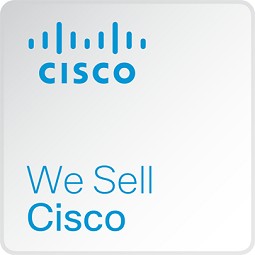 Bottom Line Telecommunications is a Cisco Registered Partner
Step 1: Find your service. Use the Cisco Smart Net Service Finder tool to find the correct Cisco Smart Net service part number for your device and the services you require.
Step 2: Find the item on our site. Enter the part number in the search box at the top of the page to locate it in our database. Click the result to view the item's ordering page.
Step 3: Add the item to your cart and check out. When you order, include the serial number of the device to be covered (or if renewing coverage, the existing contract number) in the "Additional Instructions" section of the order form. Submit your order, and licensing will be issued typically within 24 business hours.
What is Cisco Smart Net Total Care?
Proactive support for network infrastructure
Smart Net Total Care provides award-winning technical support along with an entitlement to smart capabilities. Solve problems faster, improve operational efficiency, and reduce your risk of downtime. Smart Net Total Care gives you more time to focus on business innovation while proactively supporting your infrastructure.
Benefits
Solve problems faster. Technical support, online resources, and smart capabilities help reduce downtime and promote business continuity.
Improve efficiency. Inventory and contract management are automated. Maintaining an up-to-date view of your network takes less effort.
Stay up and running. Reduce the risk of downtime with expert technical support, flexible hardware coverage, and up-to-date coverage data.
Watch Video [+]
What You Get from Smart Net Total Care Service
Cisco TAC expertise: Get 24-hour access to Cisco's Technical Assistance Center to resolve critical issues with covered devices.
Hardware replacement: Replace network devices when necessary within a selected delivery time (2-hour, 4-hour, next-business-day).
Cisco digital support: Use personalized web and mobile support to see model-specific content, download software, use automated tools, get alerts, join forums, and manage your TAC cases.
Software updates: Update and upgrade operating system software for your devices from the Cisco support website.
Smart capabilities: Use one portal to help manage your Cisco inventory, view lifecycle details, check contract status, assess alert information, and run reports.
Resources