About Bottom Line Telecommunications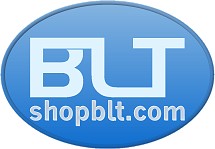 Founded in 1991, Bottom Line Telecommunications, Inc. has evolved from a systems design and consulting firm, into a global product and solution provider. We service everyone, from the US government to the consumer, with clients around the world. We offer state of the art products including consumer electronics, wireless solutions, mobility needs, servers, networking equipment, printers, telephony, software, licensing, on-site service contracts, extended warranties, toys, and apparel. Providing over 300,000 items and solutions from major manufacturers around the world, our clients enjoy a level of service unparalleled in the industry, including same day order processing, timely delivery, and a caring, knowledgeable, and attentive staff.
We have consistently maintained an A+ rating at the Better Business Bureau for the entire existence of our company. We want our customers to be satisfied and work to resolve any issues as quickly and fairly as possible.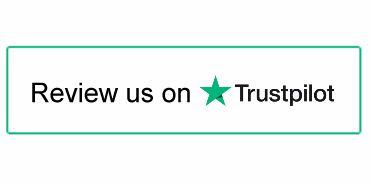 Verified customers rate us 9.7 out of 10 at premier online retail review site, Truspilot.com. This review site differs from others and filters our fake reviews from competitors and reputation management firms. You can trust the reviews at Trustpilot!
What Separates Us From Other Sites
Some important things you should know about us, and how we are different from other places on the web:
We sell over 300,000 products and services on this website.
We provide real-time availability of items, right on the site!
We do ship internationally.
We do not charge a re-stocking fee for defective items. (Hint: Read the fine print on the other sites. They're as high as 15 percent!)
We do respond to e-mail. In fact, we prefer e-mail!
If we don't reply to your e-mail right away, it is because we are researching your request.
We do offer government and educational discounts on many products.
We will perform a quote for you with the best possible pricing on expensive items, based upon your payment method.
If we don't have something in stock, we do tell you immediately by e-mail, with an ETA from the manufacturer.
We do keep you informed of the status of your order, be it a backorder or an in-stock order.
If something has not come in by an ETA we've given you, we do e-mail you that we haven't forgotten about your order, and will provide you with an updated ETA, as soon as it's available.
If you can't tell by now, we do value our customers before, during, and after the sale. We consistently receive compliments from our customers on our service and attention.
Customer Reviews & Testimonials
If you can't tell already, we value your business! Don't take our word for it, read what our customers have to say. Here are just a few of the thousands of compliments we have received:
---
"I wanted to let you know that our TV arrived yesterday in good shape and working perfectly... Once we got everything unpacked and set up, the monitor has an excellent picture, and we are very pleased with both the the quality of the Panasonic and the quality of service (and price) we received from BLT!

We have several friends who are interested in similar purchases... and I have already recommended that they use BLT for their purchases. Our experience with you has alleviated my concerns over purchasing such a high-dollar item (for us, anyway) from an Internet store. Thank you for your attention to detail and excellent customer service!"
Cory F., North Carolina, 2006
---
"I normally do not do this however I wanted to tell you this and feel free to use it if you like:

I have in the past 3 weeks tried to buy a total of 7 MB from 5 different vendors other then yourself. I was charged for 7 MB each time on my credit card and informed 5 days later that they didn't have them and that they were on backorder with NO ETA. I immediately cancelled the order and moved on. I am still waiting for credit to appear on some of them.

YOUR company is THE ONLY one that didn't charge me until you shipped the product... Heck, your company is the ONLY ONE that actually HAD the product...

I will be doing more business with your company and just wanted to let you know this... As in today's day and age we are two quick to BLAST people for doing wrong and never take time to say when people/companies do a GOOD job.

Thanks and keep up the good work."
Jerry Nolte Jr., Pennsylvania, 2004
---
"My first experience with shopping online with your company has been first-rate! I ordered a new factory replacement lamp for my Mitsubishi projector (via your website) at a great price and received it two days later via UPS ground. This is great service!

Your email confirmations for both my order and shipping status were very helpful as well. I look forward to being a repeat customer in the future. Thank you."
S. Cooper Rounds, California, 2003
---
"I just received the product today and wanted to let you know how impressed I was with the entire experience of doing business with BLT. Initially, I had planned to buy the product from [a competitor who claims to have the "best buy"]. I placed my order with them, and waited for three days before they confirmed the order and then told me that it was on backorder. Knowing that it takes [those supposed "best buy" guys] 2-3 days just to ship the product, I didn't feel like waiting. That's when I found you guys.... I placed the order on Friday and had the package on Monday. Unbelievable!!! You guys are the best! Thanks again."
Christopher Eglinton, California, 2003
---
"Thank you for the quick follow up to my query yesterday -- it's nice to know that in this world of dot com e-commerce cliches, there's still a vendor that has human beings who care about customers. I'll be shopping with shopblt.com the next time I am looking for similar items."
Michael Passer, 2002
---
"Thank you for your prompt and reassuring response to my order... yours is the kind of customer service that will make me a return customer. By the way, I found you guys via google, after I was completely disgusted by the run-around given to me by [another company], whom I was trying to order from initially."
Jerry Fowble, 2002
---
"I wanted to honestly thank you for creating a great service. I looked for a laser printer on the web for weeks, and only ran across your site from an AltaVista search. Your prices were SO FAR BELOW the other sites that I almost doubted the site's legitimacy! After receiving service BETTER THAN ANY OTHER SITE I'VE USED, I am truly amazed at what you do. For a missionary, low prices (c'mon, we're missionaries!) and quick service (while in the States we're always on the move!) your company has everything I want - I'm telling my friends. I'll never go anyplace else, and while you won't get rich off me and my colleagues, I'll talk you up everywhere I go - you guys are too good!

Thanks lots - look forward to doing business again."
William S., 2001
---
"Thanks very much for the prompt response and order - your e-business is the way internet commerce should be run, other companies should look to your site as an example.

Look forward to receiving the products and thanks - I will be back again with additional orders."
Greg Farrell, Allen & Overy, 2001
---
"I just want to take the time to say that dealing with your website has been a pleasure. It should be a model for e-commerce. Complete info!! FAQ's!!! Your site and business documentaion anticipates comsumer questions!! You obviously have been an e-commerce consumer in the past. I look forward to doing further business and I WILL tell my friends and acquaintences!!! Now, I just hope that UPS will deliver the goods in a timely manner [they did]. Thanks again!!"
Bob Raudenbush, 2001
---
"In the past 2 weeks I have purchased a lot of computer related hardware from different sites on the internet including Outpost.com, Buy.com, Techsumer.com, and others. BLT is by far the best. You had my item at my door at the time you estimated, the price was fair, and the whole process was headache free. Every other company I ordered from has not done any of these things. You have won my business. I am currently digging through your site to locate the remaining items that I need, and look forward to doing business with you again."
Dennis Bourn, Network Technician, Louisiana, 2000
---
"Just wanted to comment how impressed I am with your service. I was particularly pleased with how prompt I was being kept apprised of the progress of my purchase. It arrived promptly at my door this morning. I am a blind individual and good service is especially important to me since I can not read written material as easily as most people. Through the Internet I am able to use my text to speech screen program to hear the e-mail and web content. I am recommending your store to my various blind organizations as a place that goes beyond good service and excels at it! You have done a good job here.

Thanks again for everything,"
Tom Baccanti, California, 2000
---
"Just wanted to let you know that I like the way orders are handled here. No shipping [charge]. Fast delivery. Sales people are courteous. Huge online database. I've been working with you for some time through Werth Engineering (my employer). As I am the network administrator for the company the need for parts and accessories quickly has always been a priority. BLT has always delivered on time and in all the original packaging. That means alot to me. An honest business that prides itself on delivery. That's how I view your company. I always look to see if you carry a product first (before shopping elsewhere). That should mean something to you! Anyhow thank you for being there. You know, I can't really recall how I found you guys in the first place? All I know is that you have another satisfied customer. Enough said."
David Bruessow, Network Administrator for Werth Engineering, Michigan, 1999
---
"Thanks for the prompt reply and THANKS VERY MUCH for the outstanding customer service.

I'm very pleasantly surprised at this outstanding level of customer service. I do more-than-average consumer buying on the web and one of the things I run into most often is so-so customer service.

I can assure you that I will do business with BLT as often as I can!

Thanks again for outstanding customer support!"
Doug Smith, Tennessee, 1999
---
"First of all let me thank you very much for your very detailed and quick answer. I experienced really what you promise in your home page of the Website: sure and quick response!! I can tell you that I wrote also to other online shops to search these items and your customer service is well over the average I found in all the others."
Alessandro Cerasoli, Italy, 1999
---
"Thank you for all of your help. The packages arrived this afternoon and the parts are in the new machine already.

This was not only my first purchase from your company but my first purchase aided by the internet. This could get to be a habbit!"
Marc Sirote, The Bronze Craft Corporation, New Hampshire, 1999
---
"I want to convey my appreciation for your prompt handling of my order. I work for a medium sized OEM, and we can only dream of receiving an order, processing and shipping it on the same day! My hat is off to your company, keep up the good work."
Ken Odgen, Ziatech Corporation, California, 1999
---
"...I really appreciate your quick response and I want to let you know that I am really impressed with BLT. When the scanner I ordered wasn't in stock, I received an e-mail stating 'We haven't forgotten you'. Your company is obviously one that cares about its' customers. I am a software engineer for a large company and word gets around...

Thanks so much for your help!"
Karen Pratt-Crowley, New York, 1998
---
"I must say that I am extremely impressed with both the quality and speed of your customer service. I will definitely come to you folks in the future. And I'll certainly mention you to my co-workers, many of which are also computer geeks."
John F. Braun, Connecticut, 1998
---
"Upon arrival to my office today, the package was there. It arrived in less than 48 hours! I installed the cables & adapters (they were the right ones) and the computer is doing perfectly.

Thanks so much for such a good and fast service!"
Manuel Pubillones, Puerto Rico, 1998
---
"...Thanks for your help... You're helping make your company a stand out for Customer Service."
Lorraine Damico, Germany, 1998
---
"I would first like to start this e-mail by commending once again the prompt service I received from BLT. I received my order for the RealMagic Hollywood DVD/MPEG2 Card very quickly via UPS, and I appreciated the attention that was given to making sure my order would be received at the correct address.

I am currently looking at other DVD decoder cards, and will definitely keep your company at the top of my list when I decide again to order one. Once again, you have done an excellent job in providing me mail-order service...

Thank you sincerely."
Jesse L. Marsh, Missouri, 1998
---
"Thanks again for the excellent products, and service you and your company provide. I am so pleased with my new computer I cannot begin to express my gratitude!

...you know how it is being a busy business person I am sure; I cannot see how you would not be busy after I experienced the kind of quality of products and service your company, and yourself provide.

This will be the second computer that I have purchased from you and I could not be happier!!!"
Gerry Caron, Founder / CEO Caron & Associates, Connecticut, 1997
---
"This message is to compliment David of Bottom Line Telecommunications for all his help...

He spent a lot of time and effort to ensure that it got to me in a timely manner and at a reasonable price. He went the extra mile for me and kept me posted as to the status of my order. It is a great pleasure to deal with competant (sic) people for a change.

Dave, Thank you for all your help! The modem works like a charm and the speed is great! I know where I will call for my next piece of new equipment!"
David Griffin, Connecticut, 1993
---
"In my capacity of Director Of Communications for the Connecticut Department Of Revenue Services, I have had a chance to use the professional services of the staff of Bottom Line Telecommunications, notably Harold and David.

I found them to be helpful, cooperative and knowledgeable about both the microcomputer and telecommunications fields, and would not hesitate to give them my personal recommendation."
A.J. Janschewitz, former D.O.C. of the CT D.R.S., 1992